STORY: 1-2-1 with Pam Graviet
Pam Graviet, Senior Marketing Director, International at California Walnuts

Promoted Content - Feb 21, 2023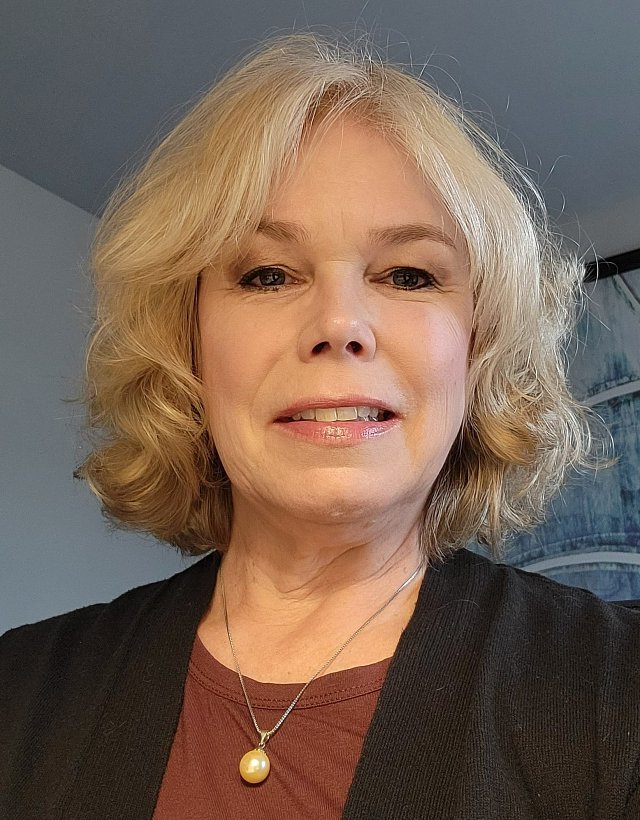 Has the UK been increasing its walnut use?
PG: Over the past 10 years, walnut imports have increased by 75% as more consumers turn to walnuts as a healthy addition to their everyday diet. Over that time, imported walnuts from California have grown five-fold demonstrating that UK consumers have an affinity for the deliciously mild flavour and creamy texture that California delivers.
Why is the UK an important market for California walnuts?
PG: While walnuts are familiar to UK consumers, annual per capita consumption is still very low at 0.107kg, so there's tremendous opportunity for growth. Last crop season, the UK was the fifth largest importer of walnuts in Europe and the demand for healthy, nutritious food is increasing. Walnuts can play a role in offering a nutrient-dense, flavourful addition to the daily diet which aligns with consumer's desire to eat not only nutritious foods, but ones that also offer functional health benefits. Most notably, walnuts are a heart-healthy food recognised by Heart UK and the American Heart Association with a qualified health claim in the EU.
What Opportunities Do You See to Increase Walnut Consumption?
PG: Consumers, chefs and food manufacturers are just now realising how versatile walnuts can be as they have a soft meaty texture that easily absorbs the flavours of other ingredients, an addition to favourite main dishes, on salads, yoghurt, and porridge, in sauces and spreads, as wonderfully flavoured snacks, and as an alternative to mince when looking for a more plant-forward way of eating. If you've never tried walnut mince, you're in for a fabulous taste experience. I just love making my family walnut chorizo-style tacos, Asian-inspired lettuce wraps, and a walnut Bolognaise.
Are shipments to the UK still being adversely affected by worldwide shipping issues?
PG: California walnuts, like almost everything, has felt the challenges of ongoing supply chain disruptions however, things are slowly improving. California walnut industry handlers are working diligently to meet the needs of growing demand in the UK.
How has Climate Change Affected the California Walnut Industry?
PG: Climate-related events in California have been in the news over the past few years and this growing season was no exception. In early September, just at the critical final stage of walnut development, and at the start of California's harvest season, the state experienced an excessive heat wave that lasted a number of days damaging part of California's walnut crop. Even though Mother Nature wasn't kind, the majority of the crop is still the delicious flavour and delightful crunch California is known for with walnuts available for shipment year-round.
How are California's Walnut Growers Adapting to These Changes?
PG: For over 50 years, California walnut growers and processors have supported research and innovation in water quality and usage, water conservation, soil usage and replenishment, energy use and air quality. The California walnut industry is always looking for new methods to grow and process walnuts that minimize waste, enhance productivity, and preserve natural resources. Walnuts have been grown commercially in California since 1867 and our industry's mostly multi-generational family farms are stewards of these managed forests that produce walnuts – a nutrient-dense food that improves human health.
What is happening to global supply and demand for walnuts?
PG: According to statistics provided by the International Nut and Dried Fruit Council (INC), the major walnut producing countries are expected to produce a total of 2.6 million metric tons of walnuts during the 2022/2023 crop season, however, consumption remains very low at an average of 0.14kg per year across the 20 countries tracked by the INC. That's only 6-7 walnut halves or 3.5 whole walnuts per year! However, some are concerned that there is an oversupply of walnuts as consumption has slowed a bit due to economic concerns and lingering supply chain disruptions. As the California walnut industry looks forward, it's in the unique position to "right size" its production by removing older, marginal producing trees. While this may result in less bearing acres, the remaining orchards are expected to be able to produce a crop of a similar or slightly larger size in the coming year.
How is the 2023 crop looking?
PG: It's just too early to tell as the trees are still dormant. However, we have experienced a great deal of rain this winter and have a wonderful snowpack in the Sierra Nevada Mountain range, to the east, that provides California's Central Valley with much of its fresh water.
What makes California unique amongst walnut producers?
PG: More than 99% of walnuts grown in the United States are grown in fertile soils of California's Central Valley. The valley, with a Mediterranean style climate, dominates the interior of California and rests between the Coast Ranges to the west and the Sierra Nevada Mountain range to the east, where the great California Gold Rush brought fortune seekers from all over the world. In this vast valley that grows more than 250 types of crops, you will find beautiful orchards dedicated to growing just walnuts that are cared for by multi-generational family farmers. While walnuts are available from many parts of the world, California walnuts are grown, harvested and processed under stringent state and federal regulations, reputed to be the world's toughest. Handlers also meet individual customers' standards and specifications. A food safety control program and quality control regime (HAACP) is in place that meets the standards imposed by all regulatory authorities. As a result, the California walnut industry has had an impeccable food safety record for more than a century and delivers high-quality walnuts year-round year after year. Additionally, the California walnut industry invests in educational efforts, at both the consumer and trade levels, to demonstrate how this nutritious nut can be used in so many different ways and types of cuisines.
What's the most important tip you can provide when it comes to walnuts?
PG: Keep them cold for fresh taste. That's true for warehouses, stores, commercial kitchens, and ultimately once the consumer takes it home. Even though walnuts have a longer shelf life than many other forms of produce, they are produce too. By keeping them cold, they will maintain their fresh, delicious taste much longer.
For further information please contact California Walnut Commission on 01628 535 755 or via email at [email protected]