Gluten-free bakery wins regional business award

Oct 4, 2019
Gluten-free specialist Davina Steel has been named New Business of the Year at the Business Excellence Awards Essex.
Despite strong competition from larger operations in the region, the bakery was "over the moon" to take the spoils.
Co-founder Davina Steel (pictured below accepting her award at the Tiptree World Bread Awards in 2017) said: "We've worked very hard to develop our business and create a range of products that are not only delicious but also gluten-free."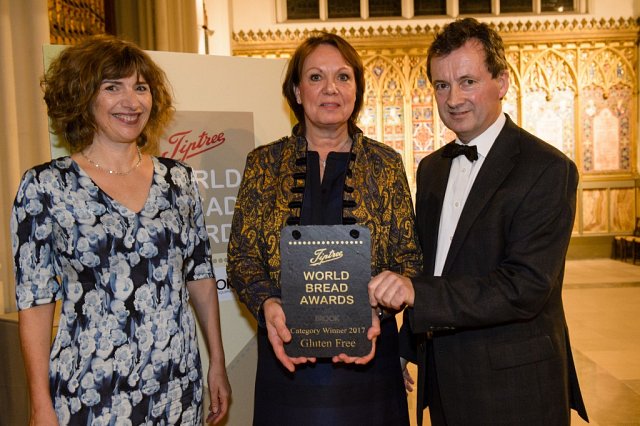 Davina Steel is the only commercial, artisan and gluten-free bakery in East Anglia. Its range includes an award-winning specialist focaccia.
Category sponsor Dave Watson said: "Davina has developed an outstanding business around her multi award-winning products, which in itself is a fantastic achievement.
"To have done so with such additional barriers and rivers to cross shows incredible passion, drive and commitment. She's a truly inspirational businesswoman who is great to work with."
In August, Davina Steel announced it will work with fine food wholesale specialist Hider Foods and health food wholesaler The Health Store.