STORY: CHILDREN GET A TASTE FOR BAKERY AT DAWN FOODS EVESHAM

Jul 27, 2023
Dawn Foods has expanded its support for potential bakers of the future by inviting several team members' children to spend the day at the company's bakery in Evesham Worcestershire.
Thirty-five children aged between 4 and 17, all children of Dawn staff got the chance to see where their parents work and how cakes are made on International Children's Day last month. As well as a supervised mini factory tour which included looking into the biggest vat of chocolate they had ever seen, the children got a chance to design their own aprons and decorate their own cakes to take home using Dawn frostings.
The Children's Day at Dawn Foods is part of the company's on-going CSR commitment which focuses on people, products and customers. Dawn Foods employs around 180 staff in the Worcestershire town of Evesham, many from the same family. The day was an important part of Dawn's support of its teams across all parts of the business, many of whom have been at the company for several years and for helping inspire a love of bakery in the next generation.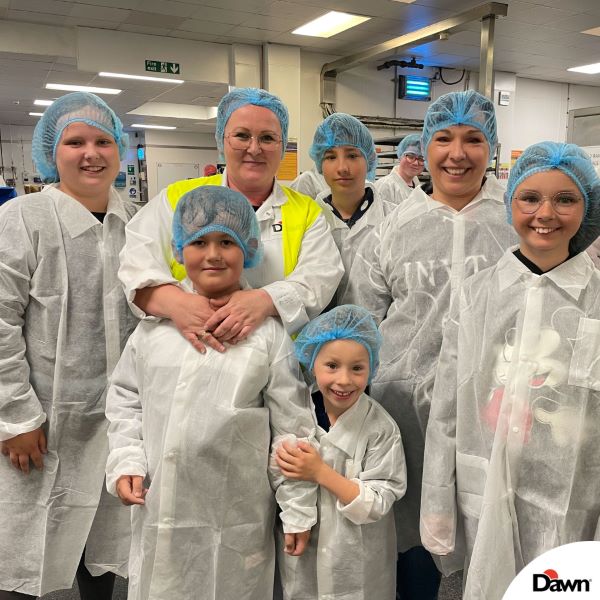 Jacqui Passmore, marketing manager UK and Ireland at Dawn explains:
"Despite being a global bakery company, Dawn is still family owned. The early years of our own CEO Carrie Barber were spent with her dad in the bakery, so bringing team members into the factory to see what mum and dad do all day and how cakes are made is very important to us. As a company we're committed to finding the next generation of bakers too whether through our student ambassador programme at University College Birmingham, training days with City of Wolverhampton College which have taken place recently, and now with the youngest generation at our Evesham plant Children's Day".
You may also be interested in…